The schedule for the 2022 Liverpool International Theatre Festival is now available!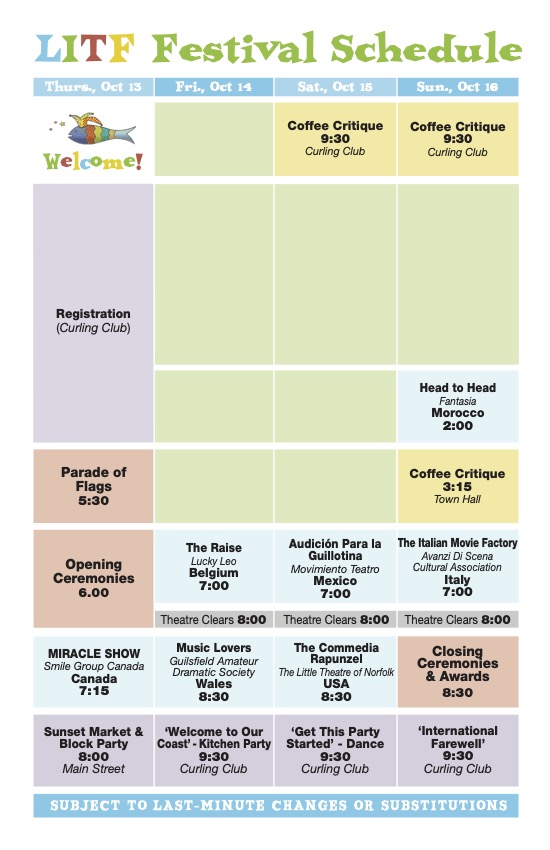 Beginning at noon Oct. 5, single-ticket and Flex 5 sales will begin. With Flex 5, you can choose any five plays for $75, a $25 discount. Single tickets are $20 each.
You can buy any tickets or packages online through Ticketpro here, or by visiting the Astor Theatre box office on Main Street in Liverpool, or by calling 1-902-354-5250.