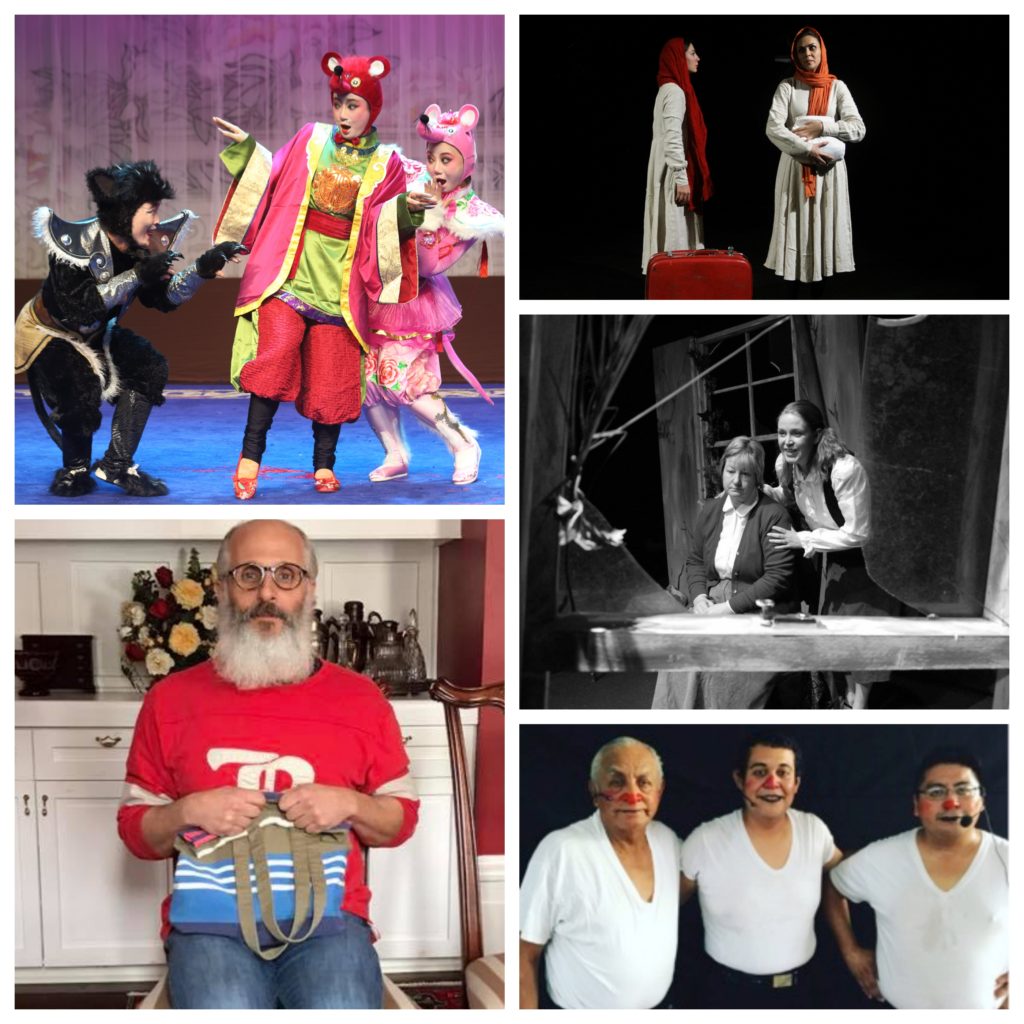 The lineup for the 2018 Liverpool International Theatre Festival is as diverse as the home countries of the performers.
A dozen theatre troupes from 11 countries representing five continents are expected to participate in this year's festival from Oct. 18 to 21 at the historic Astor Theatre in Liverpool.
Companies from the Central African Republic, Egypt, Mexico, Nepal, Iran, China, Argentina, Wales, Peru, Bangladesh and Liverpool, Nova Scotia, will be wowing audiences at the 14th biennial festival.
The plays cover a wide range of themes and styles, from a Chinese opera and a study of corruption and loss in Mexico to a Moliere classic from one of Bangladesh's top theatre companies and more personal plays about family, friendship and identity from Nepal, Iran and from Liverpool's Winds of Change Dramatic Society. (Here is a brief description of each play.)
Andrew Bursey and Jon Paterson, the festival's artistic directors, unveiled the lineup on Thursday.
Jean Robinson-Dexter, chairperson of LITF 2018, says that audiences will be entertained by the eclectic slate of innovative theatre.
"The 2018 festival is going to be a wonderful mix of new troupes representing countries that haven't been with us before and old friends from troupes that we're excited to welcome back. All of them will bring exciting pieces of theatre to our stage."
The Liverpool International Theatre Festival was founded in 1990 to showcase compelling amateur theatre from around the globe. Since the first festival in 1992, LITF has brought the world to Nova Scotia every two years.
Audiences have unique opportunities to offer feedback directly to the performers in morning-after critiques. Theatre troupes are eligible for various awards during the festival.
Theatre lovers can now buy a full festival pass at a special reduced price for a limited time, at the Astor Theatre by calling 902-354-5250 and through Ticketpro at https://bit.ly/2rcqkeD.